In the digital age, your website is the face of your brand, and its design speaks volumes about your business. Our exceptional Modern Responsive WordPress Website Design service offers you the opportunity to create a visually stunning, user-friendly, and fully responsive online platform that not only captures your brand's essence but also engages visitors and drives business growth.
Why Choose Our Modern Responsive WordPress Website Design Service?
Design Excellence: Our team of experienced designers understands that a visually appealing website is crucial for leaving a lasting impression. With our expertise, we craft modern and elegant designs that reflect your brand's identity and resonate with your target audience.
User-Centric Approach: User experience is paramount in the digital realm. Our service ensures that your website is not just visually stunning but also intuitively navigable, providing visitors with a seamless and engaging experience across various devices.
Responsive for All Devices: In today's mobile-driven world, responsive design is essential. Our WordPress websites are meticulously crafted to adapt flawlessly to different screen sizes, ensuring a consistent experience on smartphones, tablets, laptops, and desktops.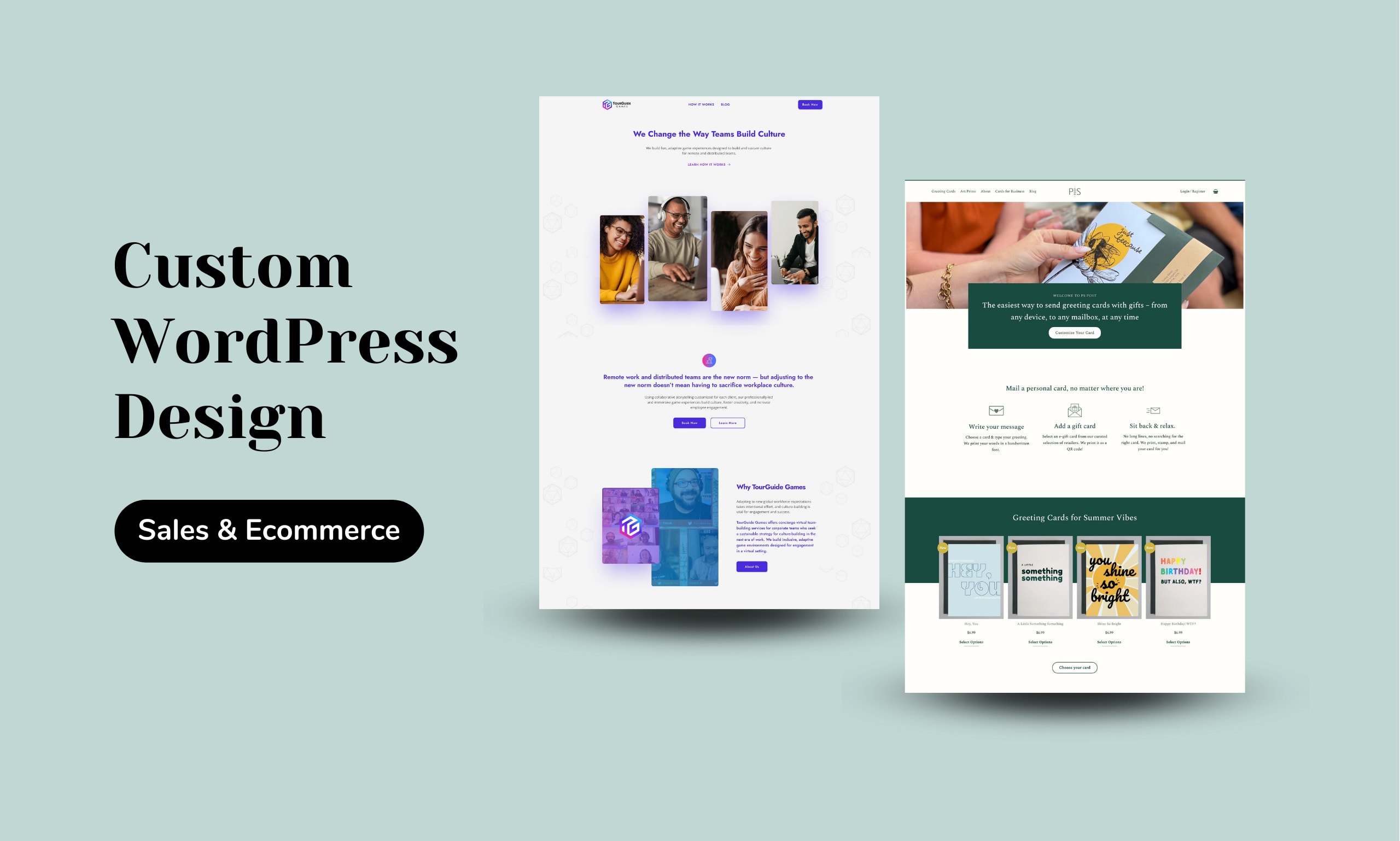 Leveraging WordPress's Power for Modern Responsive Design:
Versatility: WordPress is a versatile content management system (CMS) that empowers us to create customizable and dynamic websites. We utilize its features to design websites that align perfectly with your business's needs and goals.


Ease of Management: WordPress's user-friendly interface makes it easy for you to manage content, update visuals, and make changes to your website without requiring extensive technical knowledge.


SEO-Friendly: Our WordPress websites are designed with search engine optimization (SEO) in mind, ensuring that your website is primed for better search engine rankings and visibility.
Our Modern Responsive WordPress Website Design Process:
Requirement Gathering: We start by understanding your business goals, target audience, and design preferences. This information serves as the foundation for our design strategy.
Design Concept: Our designers create initial design concepts that align with your brand's identity and vision. We work closely with you to refine the concept until it perfectly captures your expectations.
Responsive Development: Our developers bring the design to life using WordPress, ensuring that the website is fully responsive and functions seamlessly on all devices.
Content Integration: We assist in seamlessly integrating your content, images, and multimedia elements into the website, ensuring a coherent and engaging user experience.
User Experience Enhancement: We optimize navigation, layout, and user interactions to provide an intuitive and immersive experience that encourages visitors to explore and engage.
Testing and Launch: Rigorous testing ensures that your modern responsive WordPress website functions seamlessly. Once approved, we launch the website, making it accessible to your audience.
Conclusion:
Your website is your digital storefront, and our Modern Responsive WordPress Website Design service empowers you to create a visually captivating, user-friendly, and adaptable platform that drives engagement and growth.
Experience the potential of WordPress in transforming your online presence. Contact us today to embark on a journey of designing a website that not only captures attention but also elevates your brand's digital impact. Let's collaborate to build a modern and responsive WordPress website that sets you apart, engages visitors, and paves the way for your business's success in the digital realm.