In today's digital age, an online presence is paramount for legal professionals to effectively connect with clients and showcase their expertise. Our comprehensive Online Lawyer Website service, driven by the expertise of full-stack web development, offers you the opportunity to create a professional, informative, and engaging platform that not only highlights your legal services but also establishes your digital footprint in the legal landscape.
Why Choose Our Online Lawyer Website Service?
Tailored Legal Solutions: Our team of seasoned full-stack developers understands the unique requirements of legal professionals. With our expertise, we craft custom websites that reflect your legal expertise, practice areas, and the values that define your legal practice.
Enhanced Client Engagement: An well-designed lawyer website serves as a digital hub where potential clients can learn about your services, experience, and accomplishments. Our service ensures that your website engages visitors and showcases your legal prowess effectively.
Client Trust and Credibility: A professional online presence is vital in establishing trust and credibility. Our websites are designed to exude professionalism, instilling
confidence in your potential clients about your legal abilities.
Leveraging Full-Stack Development for Comprehensive Legal Solutions:
Versatile Expertise: Our full-stack development team possesses in-depth knowledge of both front-end and back-end technologies. This expertise ensures that your lawyer website is not only visually appealing but also technically robust and functional.


Customization Capabilities: Full-stack development empowers us to create tailored solutions that cater to your specific legal profession requirements. We seamlessly integrate features like practice area pages, attorney profiles, case studies, and more.


Responsive Design: Our full-stack developers create lawyer websites that are fully responsive, ensuring an optimal user experience across various devices and screen sizes.
Example: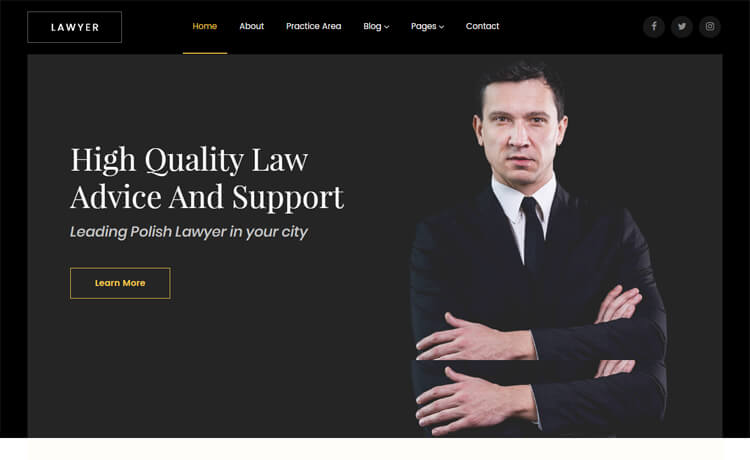 Another Example :
Example Contact page: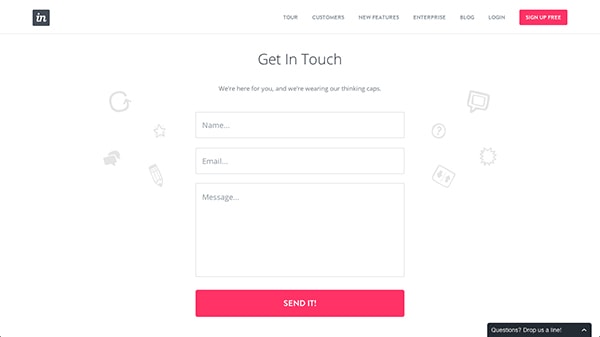 Example login page:
Our Online Lawyer Website Development Process:
Requirement Analysis: We start by understanding your legal practice, practice areas, target audience, and desired outcomes. This information forms the foundation of our website development strategy.
Design and Customization: Our full-stack developers create intuitive user interfaces and professional designs that align with your brand identity and resonate with your potential clients.
Back-End Development: Our full-stack developers build the back-end functionalities, including attorney profile management, case study showcases, secure contact forms, and data storage, to ensure the seamless operation of your lawyer website.
Front-End Development: We create user-friendly front-end interfaces that enable easy navigation, informative content presentation, and a smooth user experience.
Integration and Testing: We integrate essential features like contact forms, practice area sections, and attorney profiles, and conduct rigorous testing to ensure functionality, security, and user-friendliness.
Deployment and Support: Once approved, we deploy the lawyer website and provide ongoing support to address any issues, implement enhancements, or facilitate changes.
Back-End Development:
Conclusion:
Your online presence as a legal professional plays a pivotal role in attracting clients, establishing credibility, and showcasing your legal expertise. Our Online Lawyer Website service, powered by full-stack development, empowers you to create a professional and engaging platform that not only informs but also resonates with your potential clients.
Experience the potential of full-stack development in revolutionizing your legal profession's digital presence. Contact us today to embark on a journey of designing a lawyer website that captures attention, communicates expertise, and drives client engagement. Let's collaborate to build a lawyer website that reflects your professionalism, showcases your legal prowess, and sets the stage for your success in the digital legal landscape.