In the world of e-commerce, your website is not just a platform – it's the digital face of your brand. Our exceptional WooCommerce Website service, powered by the robust capabilities of WordPress, offers you the opportunity to create a powerful and visually captivating online store that drives sales, engages customers, and reflects your brand's identity.
Why Choose Our WooCommerce Website Service?
E-Commerce Expertise: Our team of skilled developers specializes in creating e-commerce solutions that optimize customer experience and streamline sales processes. With WooCommerce and WordPress, we build online stores that cater to both merchants and customers.
Visual Appeal: A visually pleasing online store captures attention and drives conversions. Using the power of WooCommerce and WordPress, we create aesthetically pleasing designs that resonate with your audience and showcase your products to their best advantage.


Customization to Reflect Your Brand: Your brand's identity matters. Through collaboration, we ensure that your online store's design, layout, and functionalities align perfectly with your brand, creating a consistent and memorable shopping experience.


Leveraging WooCommerce and WordPress for Exceptional Online Stores:


WooCommerce's E-Commerce Prowess: As a powerful e-commerce plugin for WordPress, WooCommerce offers features for product management, inventory control, payment gateways, and more, enabling seamless online transactions.


WordPress's Flexibility: WordPress serves as the ideal foundation for your online store. With its user-friendly content management system (CMS), you can easily update product information, manage orders, and maintain your store with minimal technical knowledge.


Responsive and Mobile-Friendly: Our WooCommerce websites are designed to be fully responsive, ensuring that your online store looks and functions flawlessly across various devices and screen sizes.
Our WooCommerce Website Development Process:
Consultation and Goal Setting: We begin by understanding your business goals, target audience, and product offerings. This forms the foundation of our e-commerce strategy.
Design and Customization: Our designers create visually appealing designs that align with your brand's identity and resonate with your customers. We ensure that the design is not just beautiful but also optimized for user experience.
WooCommerce Integration: Using the power of WooCommerce, we transform the design into a fully functional online store. We set up product categories, variations, pricing, and payment gateways to create a seamless shopping experience.
Content Integration: Our content experts optimize product descriptions, ensuring they are engaging, informative, and aligned with your brand's voice.
Responsive Development: We develop a fully responsive online store using WordPress, ensuring that your e-commerce platform looks and functions seamlessly on all devices.
Testing and Launch: Rigorous testing ensures that your online store functions flawlessly. Once approved, we launch the website, making it accessible to your customers.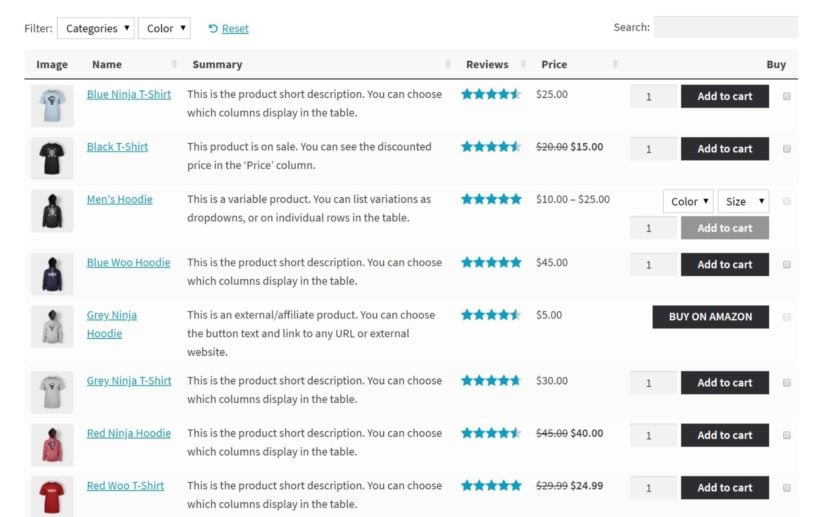 Conclusion:
Your online store is the heart of your e-commerce business, and our WooCommerce Website service powered by WordPress is the key to its success. With a commitment to design excellence and the capabilities of WooCommerce and WordPress, we create online stores that not only drive sales but also provide an exceptional shopping experience.
Experience the potential of WooCommerce and WordPress in revolutionizing your e-commerce journey. Contact us today to embark on a journey of designing an online store that stands out, engages customers, and boosts your business growth. Let's collaborate to build an online store that converts visitors into loyal customers and sets your brand on the path of e-commerce success.